Superfoods!
Now available through Sweet Spirit Apothecary! Purium's Ultimate Lifestyle Transformation! Follow this link for 25% off!
About the 30 day Transformation:
I had been looking for a cleanse/reset for a long time and this one caught my eye for obvious reasons. It holds the same high standards that I hold for the ingredients I use in my potions.  These products are made of WHOLE LIVING RAW superfoods and herbs. Unlike the typical supplement isolates that exist, which are full of fillers and derived from gmo corn, these ingredients are pure. The body recognizes and registers WHOLE FOODS…isolates can actually be damaging. These products are straight from the earth, organic, non-gmo, and grown in mineral-rich soil. The plant powders have been wind-dried and cold-dehydrated to keep all live enzymes intact. When you rehydrate them with water, it is just as fresh as a cold-pressed juice and is best if you drink it within 15 minutes. SO FRESH! All products  have all are thoroughly tested for heavy metals as well. I have never come across a company with such integrity and such high standards. The Ultimate Lifestyle Transformation also contains the only product out there that is proven to detox glyphosate from the body …this is ESSENTIAL for gut repair and overall health!
Aside from detoxing glyphosate, this protocol also works to remove heavy metals, parasites, fungus, yeasts and moulds from the body, while flooding your cells with the deep nourishment they crave! Your cells will be singing 'hallelujah!'.
In this day and age, so many of us are actually malnourished as so much of our fresh produce is shipped overseas or over a period of days and by the time we buy it from the grocery store, it has lost so much of its nutrient value! One single serving of the power shake in the Ultimate lifestyle transformation is equivalent to 6 superfood salads! Talk about NOURISHMENT!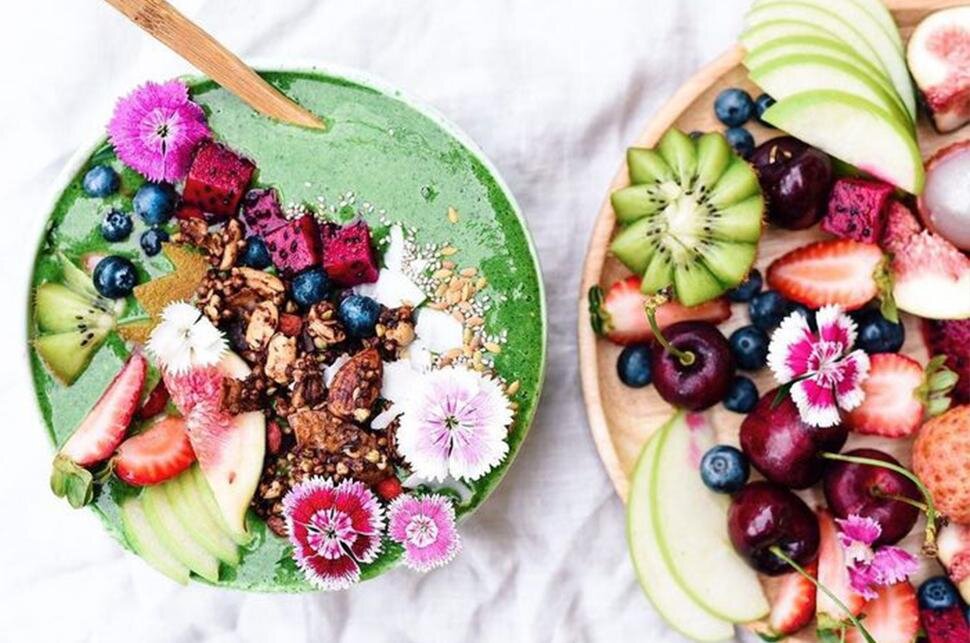 This is an invitation to connect with yourself and increase your vitality and wellbeing. We start by healing our bodies from within: gut health, cellular nutrition and detoxification, and emotional body health.
As you heal, nourish, and revitalize your body and mind, our facilitators provide free guidance throughout your journey, and movement and fitness classes for you to increase your strength, balance, and vibrancy.
 NOURISH AND DETOXIFY
 We live in a time of many diseases, diagnoses, and impaired function of immune, digestive, adrenal, endocrine, reproductive and other body systems. These are caused by stress, trauma, and the modern food system which has created highly toxic and poorly nourished soils, plants, animals and humans.
In this 30 Day program, you will deeply Nourish, Reset, and Renew as you:   
 ~ Flood your cells with the highest purity and potency organic superfood nutrition.   
~Detoxify Glyphosate (RoundUp) and other environmental toxins, fungus & parasites. 
~Restore the health of your gut microbiome, the foundation of immunity and emotional health.   
~Are offered an opportunity to build strength, endurance, and optimize your workouts with Holistic Fitness Nutrition.
 This simple, powerful 30 day protocol helps reduce inflammation, release toxins, heal imbalances, lower stress, improve sleep, strengthen immunity and increase vitality so you feel and look your best! You will eat the whole time, focusing on alkalizing non-inflammatory foods. It is affordable, shipped to your door, safe for pregnant and nursing mamas, and easy to integrate into a life full with work, kids, and all you be and do.
 When we cultivate our self care and wellbeing, we ignite the inner shine that impacts every other aspect of our lives: relationships, work, emotions, family, inspiration, and productivity. By consciously shifting how we eat and feel, and what we support with our money, we can be vehicles for change in our families, communities and world.
 We invite you to transform your lifestyle to experience more energy, better digestion, deeper sleep and a more balanced mood. The products in this 30-day program will nourish and detoxify your body with vegan protein, greens, healthy fats, gut health, organic super fruit and natural colon cleansing support. Store your superfoods with a FREE silicone bag! (This company is going plastic-free! Yay!)
 Replace 2 meals per day (for less than $11 per day….and makes summer road trip meal planning soooo much simpler ;)
Choose your schedule style ( 3 options )
Great for intermittent fasting
Includes: 
* 4 Power Shake Apple Berry Terra Pouches 
* 2 Apothe-Cherry 
* 2 Biome Medic
* 1 Super CleansR 
* 1 Blender Bottle 
* FREE Silicone Bag
 Check out theses AMAZING ingredients!
 Power Shake Apple-Berry: Ingredients: Organic Rice Bran Extract, Organic Oat Flour, Organic Spirulina, Organic Millet, Organic Carrot Juice Powder, Organic Wheatgrass Juice Powder, Organic Amaranth, Organic Alfalfa Leaf Juice Powder, Organic Oat Grass Juice Powder, Organic Buckwheat, Organic Quinoa, Organic Raspberry Flavour, Organic Apple Flavour, Luo Han Guo Berry Extract, Organic Chia Seed.
Power Shake Original: Organic Rice Bran Extract, Organic Carrot Juice Powder, Organic Oat Flour, Organic Spirulina, Organic Millet, Organic Wheatgrass Juice Powder, Organic Amaranth, Organic Alfalfa Juice Powder, Organic Oat Grass Juice Powder, Organic Buckwheat, Organic Quinoa, Organic Chia seed.
Biome Medic: Ingredients: PrebioSure™ Digestive Wheat Germ Extract, Chicory Root Fibre Extract, HumicSure™ Fulvic & Humic acid blend, Lactospore®; Other Ingredients: Cellulose capsule Lactospore® is a registered trademark of Sabinsa Corp.
 Apothe-Cherry: Ingredients: Organic Sour/Tart Cherry Juice Concentrate.
Super Amino 23: Ingredients: L - Leucine, L- Lysine Acetate, L - Valine, L - lsoleucine, L - Phenylalanine, L -  Threonine, L -  Methionine, L - Tryptophan.
Super CleansR: Black Walnut Hull, Marshmallow Root, Clove, Wormwood, Amalaki, Cascara Sagrada Bark, Senna Leaf; Other Ingredients: Cellulose Capsule
Purchase your 30 day Ultimate Lifestyle Transformation  and invest in your health here!
 My code: sweetspirit has been entered for you for 25% off!
After your 30 Day detox, it is recommended to follow up with the Daily Core 4 package for a few months for continued health, maintenance and health support. The core 4 has replaced ALL of the supplements and superfoods I was taking before as it seems to cover all the bases, and beyond! I am actually saving money!
It is recommended to put on a SMART ORDER for the 'Daily Core 4' so it will arrive on time every month. A smart order is a subscription order that keeps the 25% off discount activated and can be changed or cancelled at any time.  Those who choose to put on smart orders with their ULT will be entered into a draw to win a $200 Sweet Spirit store credit! Wooo!
 Learn more about the Ultimate Lifestyle transformation here: https://www.superfood.social/ult
Find Lifestyle support on the 30 day transformation here:  https://www.superfood.social/lifestyle-support-1
And of course, please feel free to reach out directly to me with any questions or concerns you may have!
If you are interested in an online support group, let me know and I will send you a link to join an amazing community!
Let me know if you'd like to be added to the group! There will be a variety of facilitators and offerings available throughout your journey!
I would order ASAP so your kit arrives on time and you have time to prep.